Have you all caught onto the fact that I love "Show & Tell" type threads yet? This one is also simple:
- Minimize all your windows so that you can see your desktop.
- Hit the little print screen button on your keyboard, (mine is marked "PrtSc").
- Open up MSPaint or some other photo-editing program and press Ctrl+V.
- Save the image.
- Upload to a photo-hosting website, (such as photobucket).
- Post picture here, (explain if you feel necessary).
My desktop: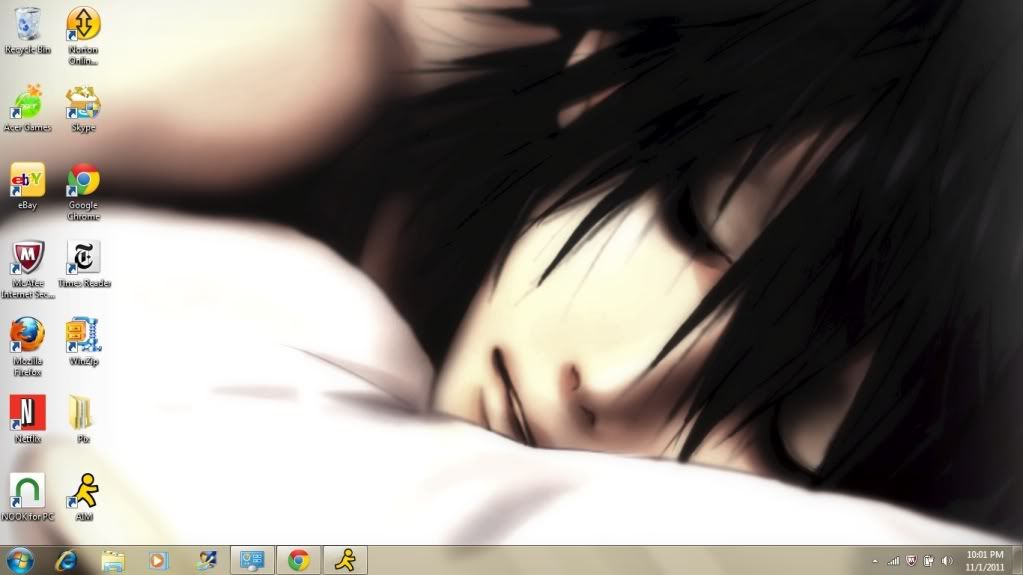 Yes, that is L from Death Note...sleeping. No further explanation needed. Now it's everyone else's turn!! Show me your desktop!